Organizations
Protect against unknown & sophisticated threats
Prevent damage to data & assets
Reduce reputational risk
CISOs / IT Managers
Automate responses on
detected threats
Reduce alerts & false positives
Reduce operational burden
C Level
Reduce operational
costs & resources
Improve employees productivity
Our Solution
Passive-Defense
We use the same defenses and techniques viruses use against them, deceiving them into believing they're in a hostile or unattractive environment to attack…
For example, we make viruses believe they're in a sandbox/virtual machine (VM) that are used to detect and analyze them...
Proactive-Defense
If viruses try to operate in our defensive environment, we'll stop them by giving them the impression that their attack was successful even though we already thwarted it and the machine remains intact!
Prevents unknown and sophisticated threats
Very high prevention and detection rates
Real time detection & response

System-wide protection with pinpoint handling
Deploys in seconds & Easy to manage
Low resource consumption (CPU, memory & disk)

NO constant updates
Can operate as stand-alone
Can stop millions of viruses using only 1 evasion technique

High stability - operates in User-mode
Low to non-existing false positive rate
Latest news from our blog
Learn more about what's new with us and in the cyber security arena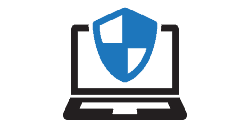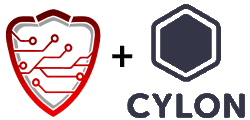 Since the beginning of the program we've been through a lot and we're super excited to have CyLon's demo days next week. Thanks to CyLon's busy schedule and excellent preparations, we are ready to showcase Deceptive Bytes. Best of luck to our fellow cohort participants.    Happy Holidays, The Team.
Previous
Next
Contact Us
Request a demo or send us a message